2022 CACGA One Team Conference. The MDT Response for Child Abuse & Neglect
July 11 @ 8:30 am

-

July 12 @ 3:35 pm

Free
 Join us virtually July  11th  and  12th, 2022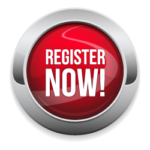 Conference Highlights: 
The MDT Response to Child Abuse and Neglect
Virtual Conference utilizing the Zoom Platform.
P.O.S.T. Credit and CLE Hours available.
The daily schedule will be sent out two weeks prior to the conference.
Law Enforcement
Child Protection
Prosecution
 Victim Advocacy
 Medical

Mental Health
 Child Advocacy
CSEC Response
School Social Services
Juvenile Justice
Keynote Address: OLGA TRUJILLO

Experienced educator, facilitator and consultant for non-profits and government agencies responding to survivors of domestic and sexual violence, child abuse issues, and psychological trauma. Author of Books, Manuals, Tipsheets and other guidance for advocates, mental health clinicians, law enforcement, prosecutors, and medical professions who work with survivors of violence. Clients have included many state and national organizations and agencies.
As a young lawyer, Olga Trujillo was diagnosed with Dissociative Identity Disorder (DID), formerly known as Multiple Personality Disorder. After undergoing an extensive healing process, Olga has become an internationally sought speaker and renowned author and is featured in the video "A Survivor's Story", a documentary and training video based on her personal experience. Her memoir, "The Sum of My Parts", was released in 2011.
Keynote Address: KEISHA P. BUCHANAN, Ed D, LPC, CPCS
Dr. Buchanan is a Licensed Professional Counselor in the State of Georgia. She has held licensure
as a counselor since 2007. Dr. Buchanan holds a Doctorate Degree in Counseling Psychology and a
Master's Degree in Professional Counseling from Argosy University. She obtained a Bachelor's of
Science Degree in Psychology from Morris Brown College.
Dr. Buchanan's clinical experience includes outpatient and inpatient settings, substance abuse
clinics, at-risk adolescent group homes, family services, and juvenile justice agencies. She has
facilitated numerous training over the years for several local counties, domestic violence
shelters, schools, insurance companies, and local churches/community centers on a variety of mental
health and clinical issues.
Dr. Buchanan is a member of and the communication director of LPCA. She has been in private
practice since 2007 and has over 15 years of experience in counseling. In addition to having a
private practice, she is an associate professor at Liberty University and a Certified Professional
Counselor Supervisor